Digital solutions For your business
.
Explore ways to use AUTTO, from Legal Operations, through to HR.
Tell us what your challenge is and we can help you solve it
.
It's quick and easy to automate repetitive tasks, regardless of the size of your business. Create your own digital business processes with our drag and drop solutions or let us create them for you. Every business is unique and processes vary widely. But with AUTTO you have complete flexibility to build precisely what you need. And we are happy to help you create the perfect workflows tailored to your business.
Using our no-code platform, you can build what you need with no coding required. As you build workflows, our visual editor automatically digitises the process your end-user needs.
Minimal training needed, automate tasks within a day
No IT department is required.
No-code software, so anyone can build in AUTTO
Customisable for different uses.
Brand the platform your way with customisable style sheets
If you prefer, we can build your AUTTO solution for you.
Digitalise your legal process with our no-code automation platform.
Simplify your finance process with AUTTO
Streamline operations with AUTTO
Smooth out HR onboarding with our no-code automation platform
How easy is it to build an AUTTO? We'll show you with this quick example of an NDA:
1 | Design process
Define the steps you need to complete to achieve your process.
Do you need to check with legal before sending out an NDA?

If so, send them the company details and wait for the go-ahead.

If you don't need to check with legal, then open up Word and find the NDA template.

Then, cut and paste the details into the template. If you need the contractors' clause put it in- or if the NDA is for international use- make appropriate adjustments to the document.

Once the document is ready, save it and email a copy as a PDF to the other party to be signed.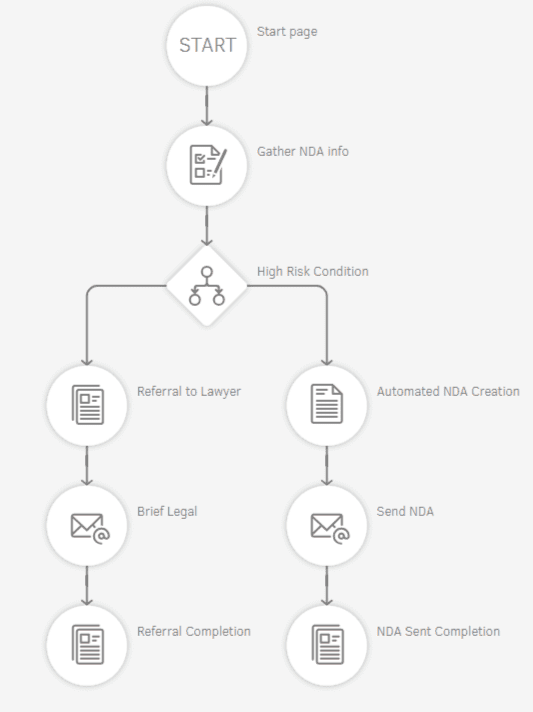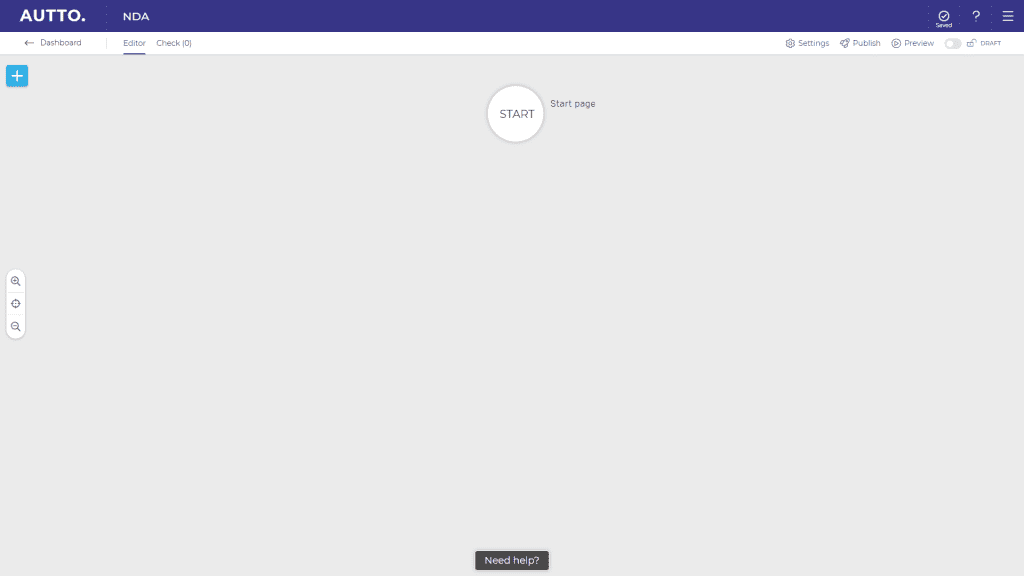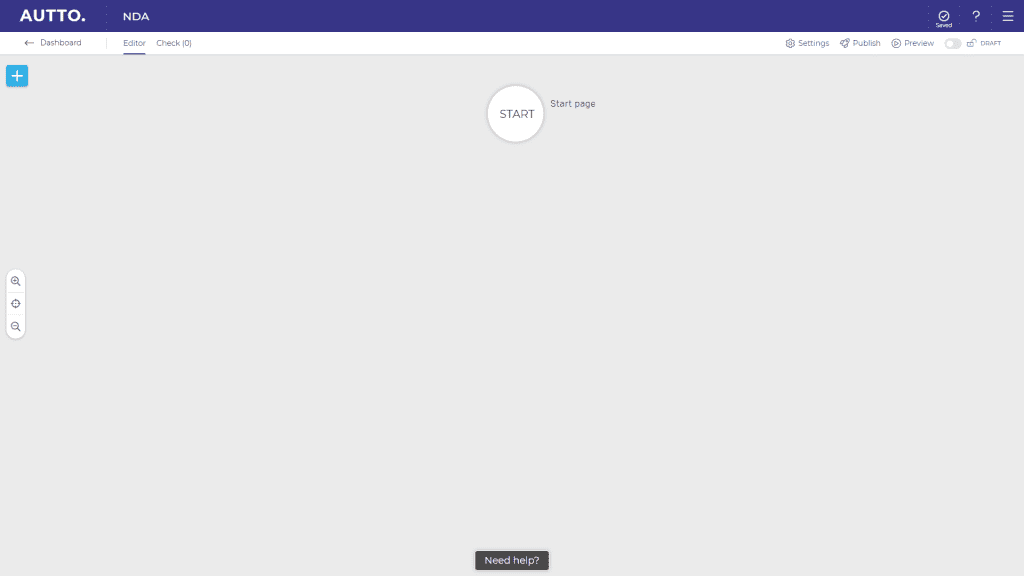 Begin with a START action and add a form to collect information for the NDA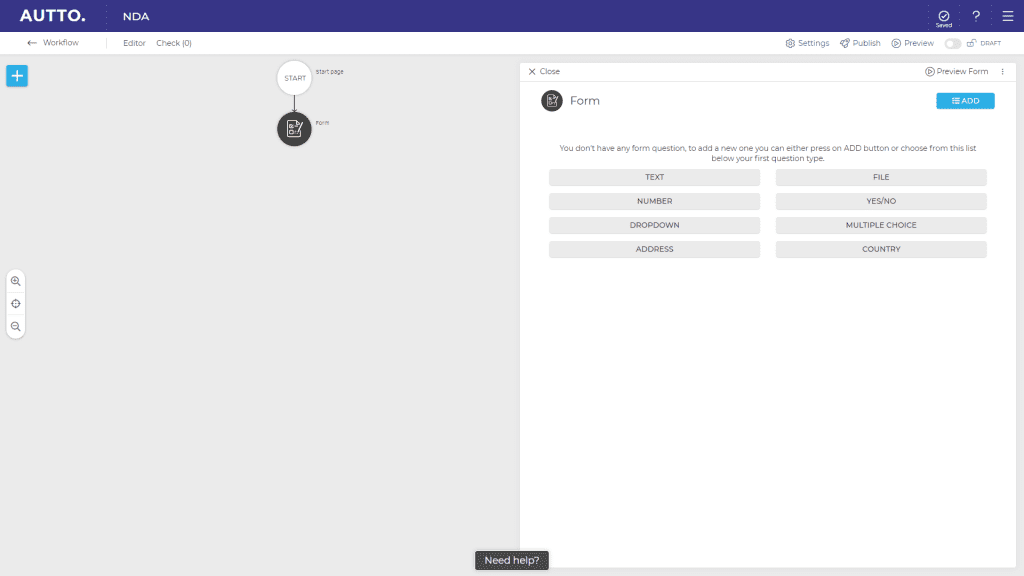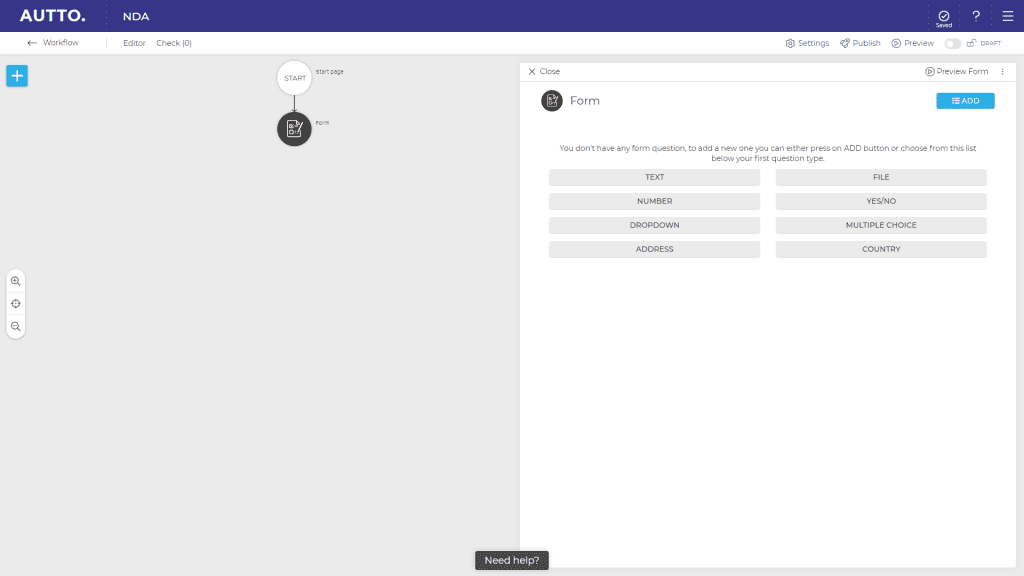 Use a Condition action to decide if the request is sent to the Legal Department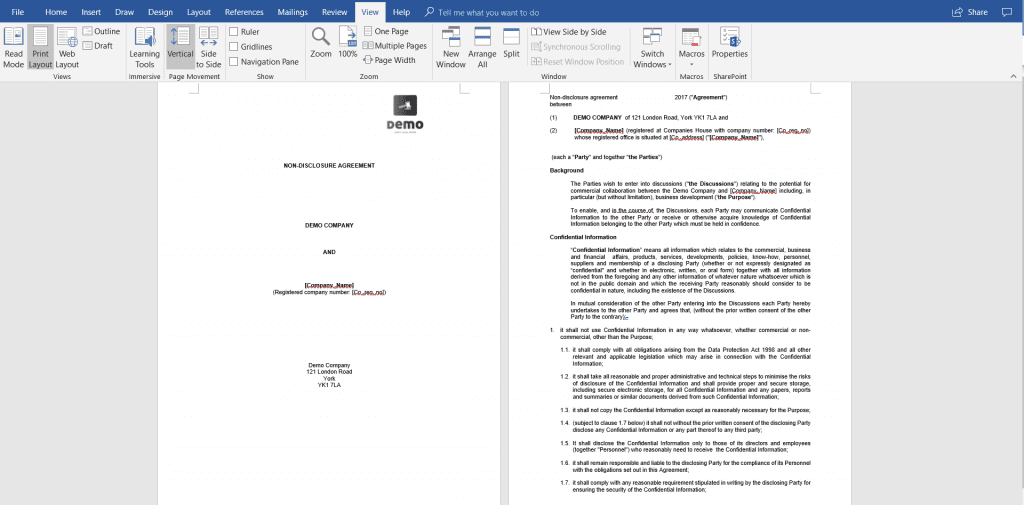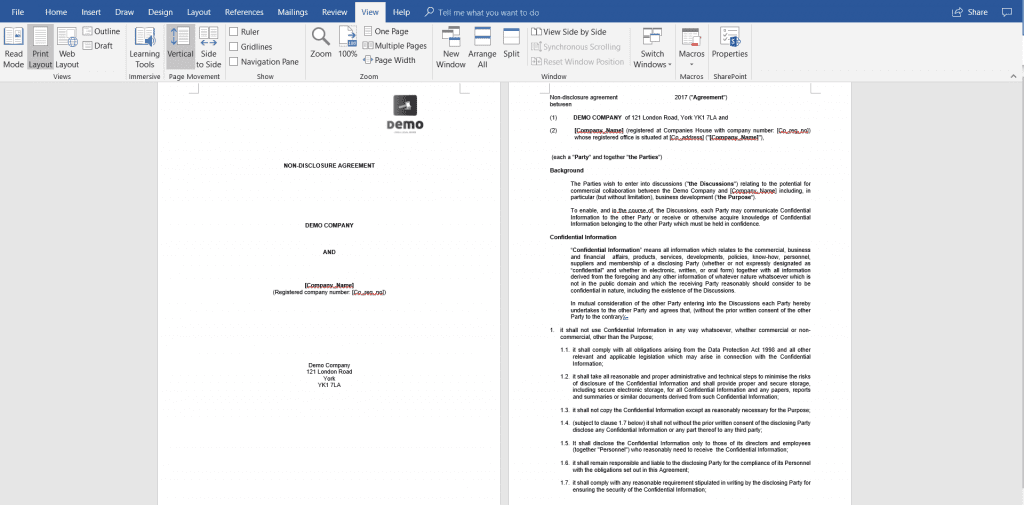 Edit the NDA template in Word adding conditions and data – making an AuttoDoc
3 | Publish
Once you're happy with your AUTTOs you can preview, publish, and test it. When you publish the AUTTO, you can decide to make it:
Invitation Required – if you need to secure it
Registration Required – to know who has used the AUTTO
Public – so anyone can use it (there are Terms if we need them)
In this example, the NDA is for private use, so let's make it 'invitation required."
Once the AUTTO is published, it can be accessed with the AUTTO address. The AUTTO can be completely customised to match a company brand.
Built For You Workflow Solutions.
We built AUTTO with all of these processes (and many others) in mind. We've added a vast range of tools and integrations into AUTTO and continue to expand its capabilities. We created AUTTO to be intuitive, however, if you want to draw on our expertise of AUTTO and its expanding list of tools we'd love to have a chat.
The AUTTO team is experienced in providing digital solutions for business processes. Our experience combined with a selection of tools and an easy-to-use workflow builder enables us to quickly create effective custom digital processes for your business.