Effective Employee Onboarding with AUTTO's Automation
Automating your employee onboarding process will take a tedious task to a quick, simple and efficient process.
Automating your employee onboarding process will take a once tedious task to a quick, simple and efficient process. Finding that perfect candidate can be time-consuming and costly. Once you have, onboarding them and provisioning equipment typically means piles of paperwork and more time lost.
In this 30 minute webinar with AUTTO founder Ian Gosling, he demonstrates how automating your organisation's onboarding workflow can reduce a cumbersome process from days to seconds and improve the accuracy, scalability, and productivity of your onboarding process.
In this webinar you will learn:
Where automation can help improve and scale your employee onboarding processes

How automating the onboarding process will accelerate payback on your recruiting investment by helping new employees become productive as quickly as possible

Eliminate unnecessary paperwork and data entry with quick and easy digital forms.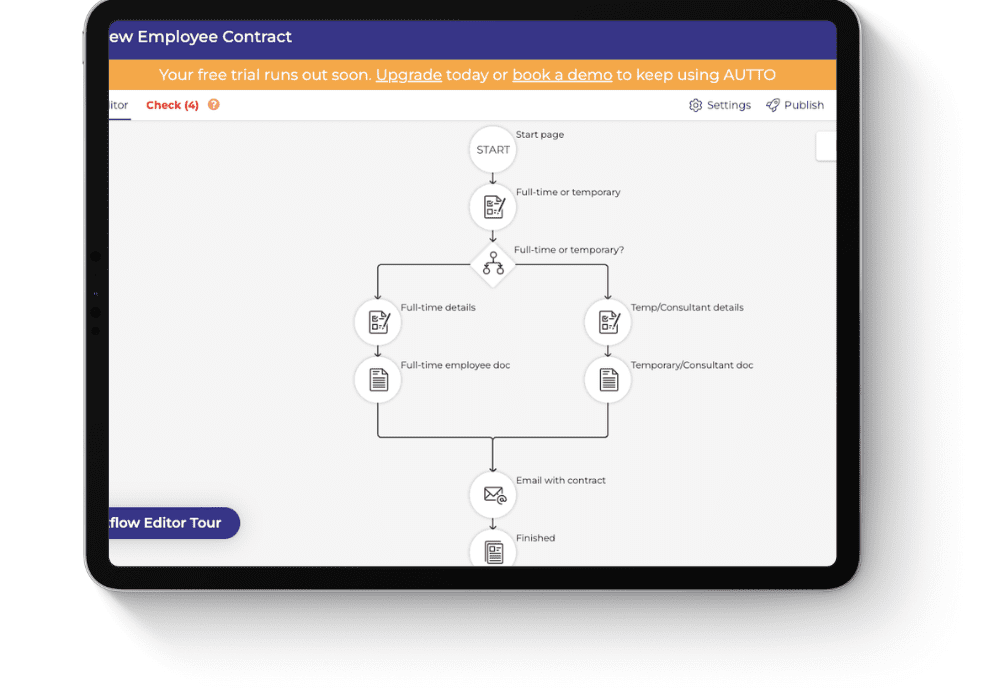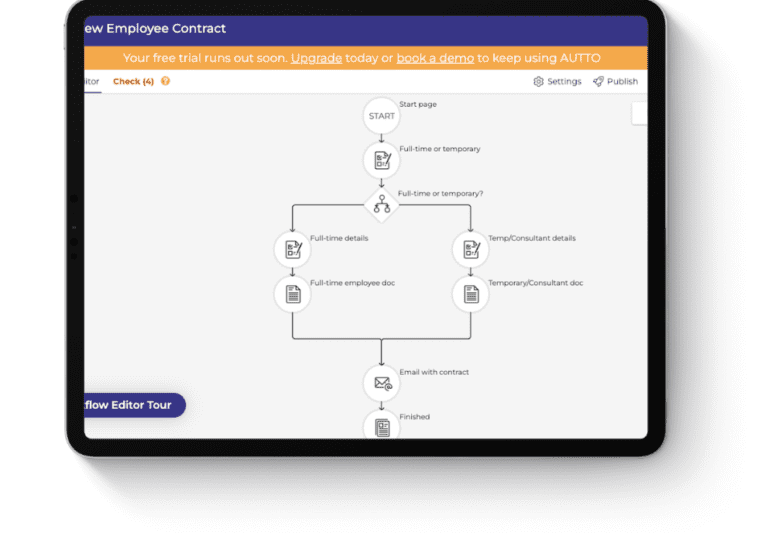 Reinventing employee onboarding through automation
Using HR workflow automation software, you can ditch the onboarding checklist and forms and eliminate manual dependency in the employee onboarding process. With automated employee workflow, the complex approval process can be simplified and streamlined. Also, the workflow would be mostly transparent, so retrieving information about the status or pinpointing the troubles would be a breeze.
With an automated onboarding at work, you don't have to chase after new hires and managers to complete the tasks assigned to them. The system takes care of it. Automatic notifications are sent to the right people who cause a delay in the workflow.
Ready To Get Started with employee onboarding?
Replacing paper forms with AUTTO Forms can help your business eliminate paper, improve efficiency, track KPI's, and lower operational cost for data collection and delivery.
AUTTO is simple enough for any team to use, but powerful enough to manage all your processes.