"Where are we with that approval?
I sent an email, did you check it?
Can you forward me the document again?"
These are common quotes to hear in any organisation. Workflows that are handled manually over email create a lot of confusion. It's hard to know where things stand and what needs to happen next.
AUTTO's automation software gives people the power to easily automate their day-to-day tasks with simple no-code automation workflows and is quickly gaining recognition for its power to aid in digital transformation. Businesses that want to digitally transform require the highest levels of efficiency to create and scale value for customers and employers.
The world of business is changing fast and there's no time for hesitation.
With AUTTO, automation is accessible to businesses of all sizes. You can build everything in AUTTO from a simple process to a full operations platform. It is easy to learn and fast to implement with processes being up and running in less than an hour.
Here are four things your business can do with AUTTO.
1. End the paper chase by signing documents electronically
If your organisation is still creating documents from scratch and then relying on signers in a workflow to manually forward the document to the next signer, it might be time for an upgrade.
AUTTO allows you to set up your free Eversign account and add electronic signatures for your documents. Eversign is a tool used to sign legally binding documents online on any device.
AUTTO empowers you to incorporate eSignature and PDF editing into your workflows and utilise no-code automation to handle document management. For added functionality and greater flexibility, adaptability, and scalability, AUTTO integrates with the solutions you already know and love – like Microsoft Graph, Salesforce, Google, and more.
Automatically send business-critical documents and contracts for signature, send reminders, and track progress – from anywhere.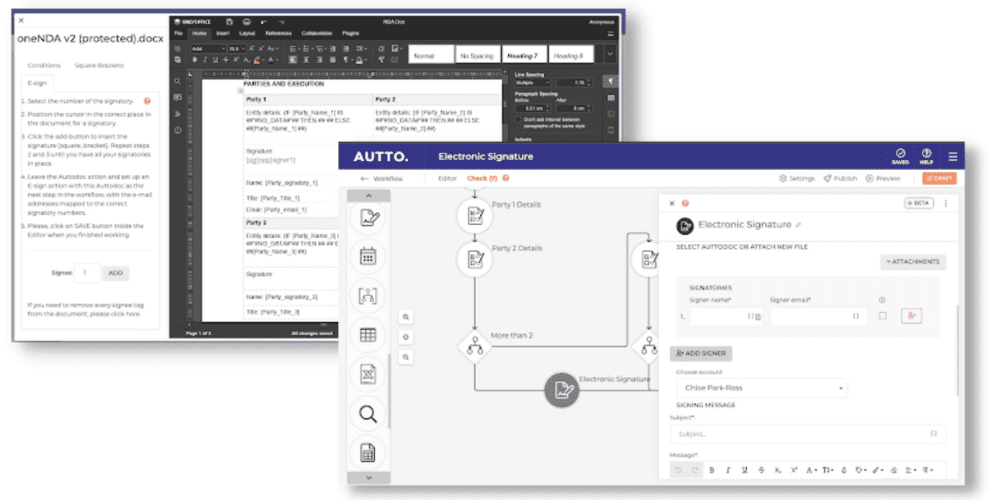 2. Give your forms Super Powers
Form fields make it easy to collect, store, and utilise information, and pass it seamlessly through the company. We have a variety of form fields that you can drag-and-drop into your workflows so you can capture key data, store it safely in the cloud, and automatically transfer it to other apps, platforms, and software.
When the workflow runs, your users answer your questions in turn via the form, as displayed on the User Application. The form can be viewed and answered using both desktop and mobile.
Each of the question types can also be set to include Conditional Questions if required. With Conditional questions, a question can be made to appear or disappear, depending on certain conditions.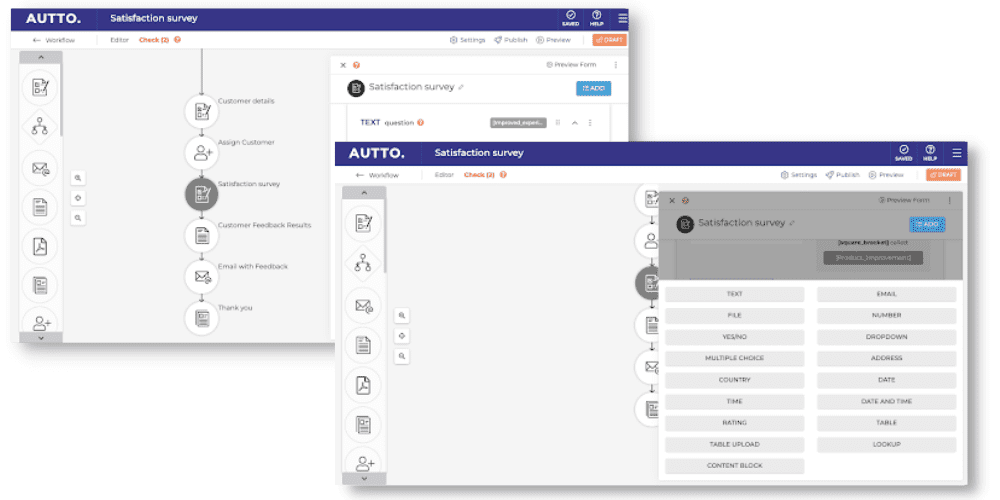 3. Business process integration for every outcome
AUTTO integrates your business apps within your automated workflows. Integration is as simple as dragging a built-in app into the AUTTO designer canvas. We cover the popular apps you use every day, and we have created a sophisticated no-code API Manager that enables you to build your own bespoke integrations to APIs without writing a line of code.
This means you can choose which systems you want to integrate into and exactly what information you want to get or send in a matter of minutes.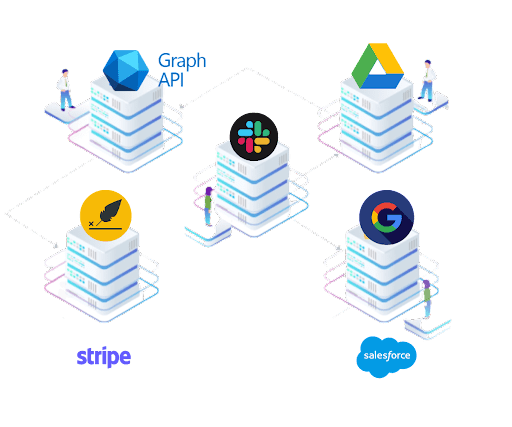 4. Streamline processes with automated routing and a rule-based workflow
AUTTO gives authorised users the ability to forward or route documents easily to individuals or groups of users, making collaboration more efficient and effective.
Administrators may also establish sequential routes or rule-based workflows to facilitate document-processing speed and escalation procedures, automatically routing documents to the correct user for processing, or seamlessly export data to external systems.
Ready to streamline your day-to-day business workflows? Schedule a demo with us today.
At AUTTO, we've put together comprehensive business process templates that can help kick-start your digital transformation journey. Build complex document automation without writing a single line of code.